The answer to this question is dependent on a selection of factors. These include your age, your driving licence type, and the maximum authorised mass (MAM) of your campervan.
So before you set off on a campervan adventure. These factors below will help determine whether you can hop in and drive on your current driver's licence or not.
Maximum Authorised Mass (MAM)
There are multiple ways in which the weight of a vehicle is categorised, such as unladen weight (the weight of the vehicle with no passengers or goods onboard) and maximum authorised mass (MAM). MAM is the measurement that will be most relevant to you and this is the weight of a vehicle or trailer that includes the maximum load that can be carried safely when it's being driven.
The MAM of your campervan should be shown in the vehicle owner's manual and might be shown on a sticker or plate on your van. The MAM is sometimes also referred to as the gross vehicle weight or permissible maximum weight.
Some examples of maximum authorised masses (depending on vehicle models) are:
● Volkswagen T2 split screen = 1,750kg
● Volkswagen T2 bay window = 2,100kg
● Volkswagen T25 = 2,300 – 2,450kg
● Volkswagen T4 = 2,350 – 2,800kg
● Volkswagen T5 = 2,600 – 3,200kg
● Volkswagen T6 = 2,600 – 3,200kg
● Volkswagen Crafter = 3,000 – 5,000kg
● Mercedes-Benz Sprinter = 3,000 – 5,500kg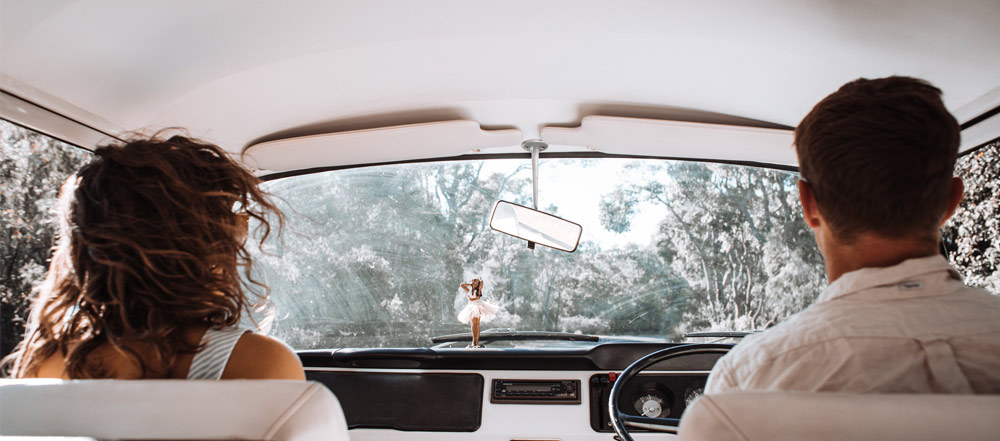 Driving Licence Types And Requirements
Depending on when you got your licence and what vehicles you've qualified to drive, there are a variety of driving licence categories that outline which vehicles you can legally drive. Each of these categories has a specific 1-3 letter and number code and the categories you will be interested in for driving your campervan are for cars (category B) and for
medium-sized/large vehicles (category C/C1).
Category C/C1 vehicles require a different test to the standard driving test in order for you to be legally permitted to drive them. Category C1 allows you to drive vehicles with a maximum authorised mass between 3,500kg and 7,500kg with a trailer up to 750kg. This range should cover you for the majority of campervans. However, if your campervan does have a MAM larger than this, a category C qualification allows you to drive vehicles over 3,500kg with a trailer of up to 750kg.
If you passed your driving test before the 1st of January 1997, you'll usually be able to drive a vehicle and trailer that have a combined MAM of 8,250kg with your category B driving licence. This is unless you've reached 70 years old, at which point you'll have to renew your licence and pass a medical to renew your category C1 entitlement to continue driving vehicles with a MAM of 3,500-7,500kg.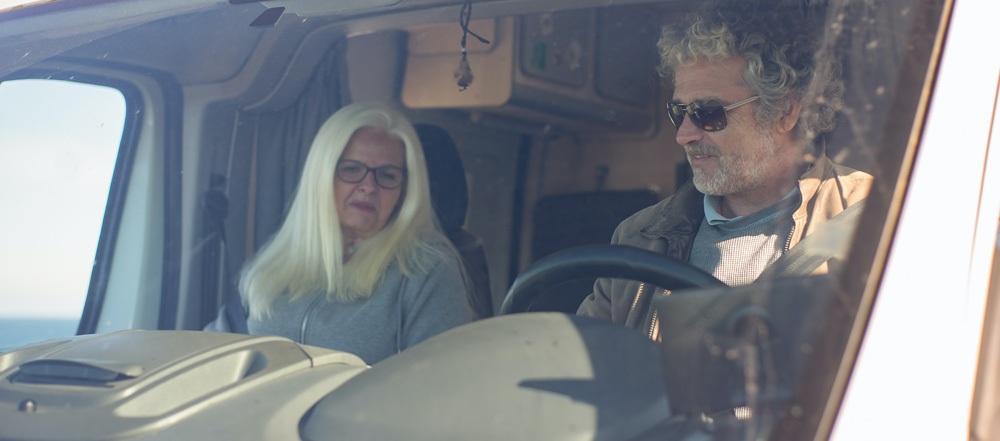 However, if you passed your driving test on or after the 1st of January 1997 your category B qualification will only entitle you to drive vehicles with a maximum authorised mass of up to 3,500kg. This should cover smaller and medium-sized vans but if your van has a larger MAM you'll have to take the test to earn the C1 qualification.
Upgrading Your Licence
In order to apply for a C1 licence you'll have to be over the age of 18 and already hold a category B licence. You will then be required to take a medical assessment as the medical standards for a C1 licence are higher than for a category B driving licence. This medical test is done by doctors, who will fill in a D4 medical form, and has two parts: a vision assessment and a medical assessment.
Once you have completed this medical assessment you can apply for a provisional licence to get provisional entitlement to drive a larger vehicle. To do this you'll need to submit a D2 form, which you can order online from the DVLA or collect from a post office. When you have the provisional licence, you can attempt the theory test. This theory test consists of 3 sections: a 100 question multiple-choice test, a 19 clip hazard perception test and a 50 question case study test.
Once you've passed your theory test, you can book onto a practical test. This test has two parts, the first of which is similar to the category B driving test and is a 90 minute test that assesses your safety knowledge and practical driving skills. Like the category B driving test, you can pass with 15 or less minor driving faults and no serious or dangerous faults. The second part of the test is a practical demonstration that shows you can correctly and safely load and unload your van, stop the trafficking of illegal immigrants, assess emergency situations and reduce physical risk to yourself and others. Full information about what it takes to get your C1 licence can be found on the gov.uk website.