Have the confidence to take the road less travelled with Just Kampers Insurance…
Your Title Goes Here
Your content goes here. Edit or remove this text inline or in the module Content settings. You can also style every aspect of this content in the module Design settings and even apply custom CSS to this text in the module Advanced settings.
Previous Winners
We have been giving VW's away for years. Take a look at some of the very lucky previous winners and we wish you the best of luck with the latest Win This Camper competition.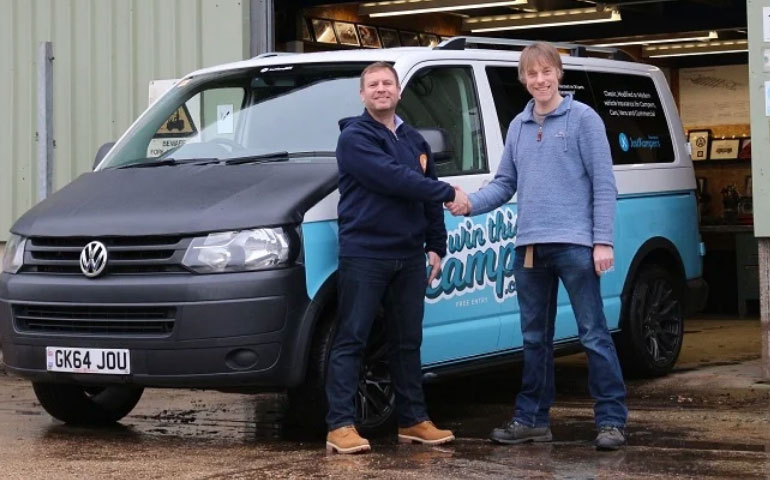 Ian Walker became the very happy new owner of a 2014 VW T5.1 in the Just Kampers Win A Camper competition.
He visited JK to collect his prize in late December 2019 meaning that his Christmas festivities started in the best way possible.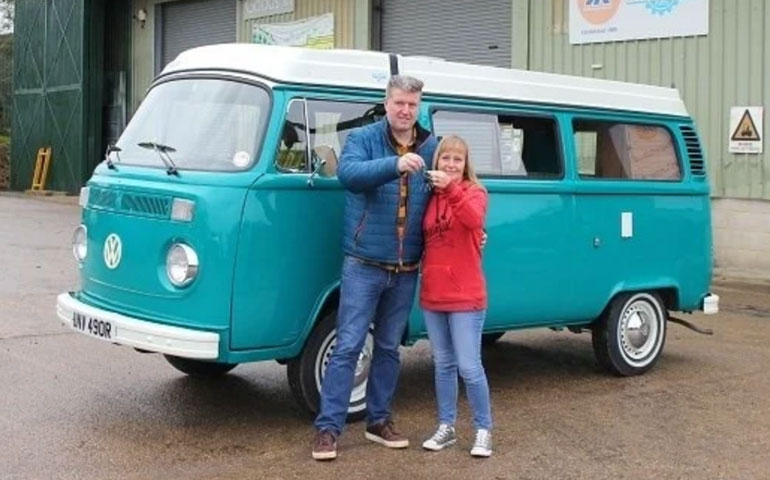 You know how it is – you fall in love, buy a camper, spend time lovingly doing it up and then… give it away! (Hold on a minute…!) Utter madness we know but thats exactly what we did.
In conjunction with JK insurance we ran a competition to win a beautiful 1977 Bay Window Campervan (Westfalia Conversion). Taking an unloved but sound VW and restoring her to a beautiful single shade of green.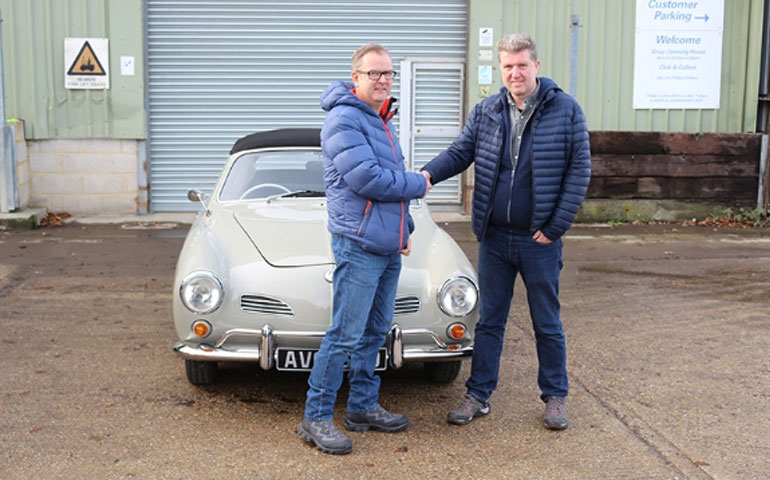 For the last few years we've been running a competition with JK Insurance to give away a Volkswagen completely free. Last year it was the 1600 Variant, and this year it's this lovely 1966 VW Karmann Ghia.
We've drawn a winner for our 2017 competition, and Paul Rice is the proud new owner of the 1966 VW Karmann Ghia!
Paul has been down to JK HQ today to have a look around and pick up his new car, so we had a chat with him while he was here.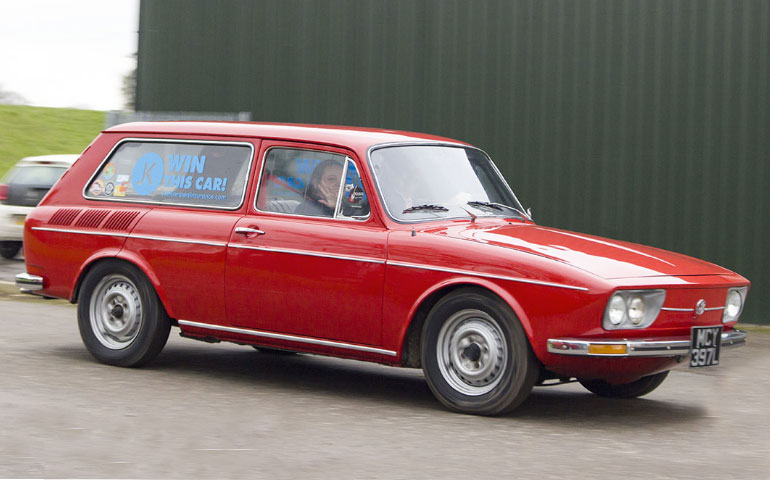 We couldn't imagine a better recipient actually. Rachel, winner of Just Kampers and Just Kampers Insurance red variant competition is a VW person through and through. And not just VW but red VW's in particular. Her first car was a hand me down red beetle from her sister, her second a red polo, followed by a red golf. She now owns a red 1975 1300cc beetle (Belle) – who incidentally is identical to her first car; and Humphrey a red 1973 Bay Devon Conversion (although her husband Jonathon might have something to say regarding the ownership status of that particular vehicle!).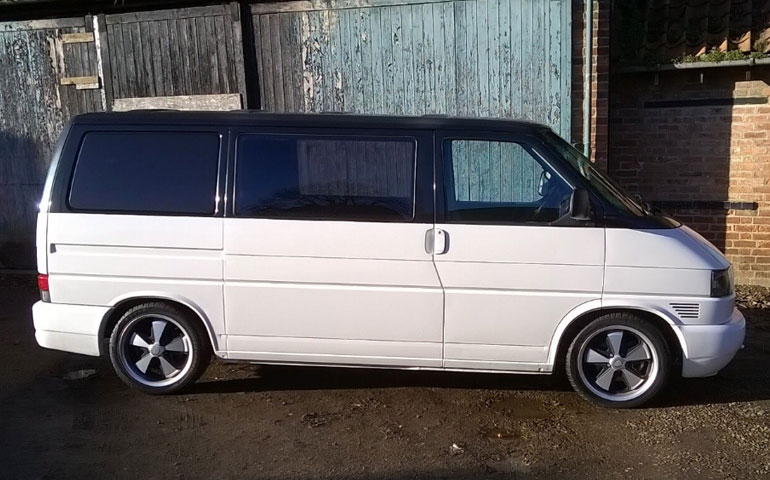 "We are very much enjoying the van! We had a very chilled out time with friends and the kids at the Just Kampers Open Day. It was a great chance to have a look round and get ideas. We have used the awning a couple of times now and starting to get the hang of putting it up. It's a good sturdy build and we haven't had any problems with it."
For 2020 we are exceptionally excited to give away this stunning 1970 VW Westfalia Campervan worth over £20K! This Campervan is the seventh vehicle to be given away by Just Kampers Insurance, following on from last year's fantastic T5.1 Transporter. Check out all our previous winners here.
We will be giving this Camper away to one very lucky winner completely FREE. All you need to do to be in with a chance of winning is enter our prize draw. Just Kampers Insurance will be travelling around the UK to various shows and events where you can check it out this awesome camper in person, chat to our team and enter the prize draw.
Why compromise on insuring your precious vehicle when we'll give you £50** if we are not the cheapest.
Why compromise on insuring your precious vehicle when we'll give you £50** if we are not the cheapest.
**£50 supplied as Just Kampers Gift Card. Terms & Conditions apply. 
Get an online quote in minutes or call us
Monday to Friday from 09:00 – 19:00
Saturday from 09:00 – 14:00
Sunday from 10:00 – 14:00
or Arrange a call back.
Agreed Value
It is important to consider an agreed valuation for your campervan, as in some cases, with a recent restoration or upgrade, the listed market value may not reflect the true value that could be reached if you were to sell the vehicle.
Contents Cover
Contents cover insures you for up to £2000 worth of cover during the insurance period, so you know your belongings are protected.
Breakdown Cover
The cost of not having breakdown cover can be huge due to the high towing costs and call out charges which mean breakdown insurance is almost a necessity.